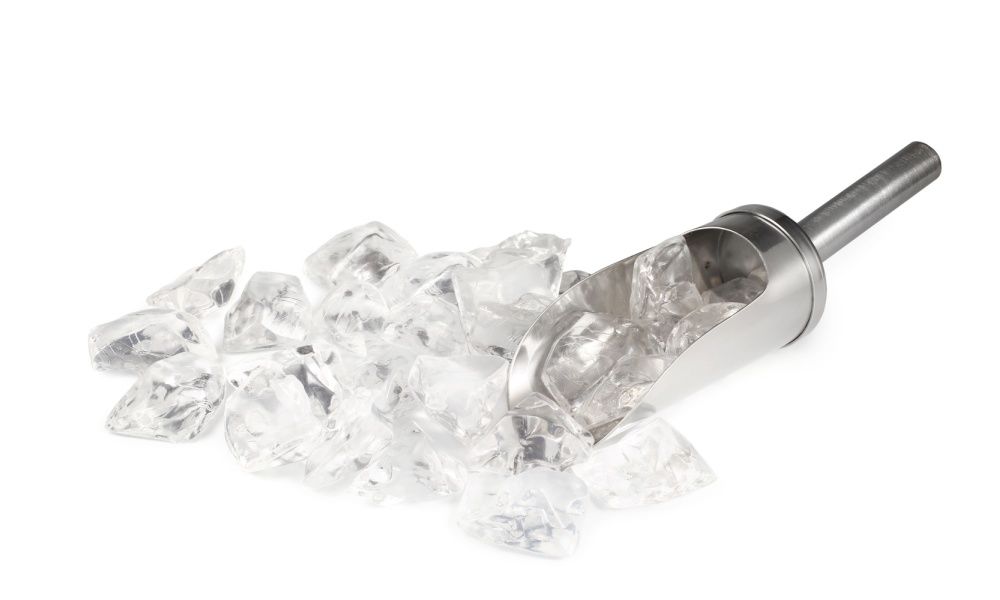 Kuppet 2 in 1 Countertop Ice Maker
Produces 36 lbs Ice in 24 Hours, Ready in 6min,
Water Dispenser,
LED Display
Both water dispensers and electric ice makers have gained huge popularity over recent years. We have become more aware of the importance of drinking plenty of water, which has resulted in many people investing in a ice maker dispenser for fresh, cold water. Also, many people love to enjoy ice-cold drinks, particularly in the summer months. This has seen the popularity of ice maker machines increase as well. Both of these appliances provide consumers with ease, convenience, and practicality.
You can also get combined water dispensers and ice makers these days. These are perfect for those with limited space in the kitchen, as it means you only have to purchase one appliance rather than two. You can enjoy fresh, cold water from the machine, as well as creating ice cubes to enjoy chilled drinks whenever you want. There are various different combined water dispensers and ice machines, one of which is the Kuppet 2-in-1 water dispenser with built-in ice maker.
Why choose a combined water dispenser and ice maker?
Some people prefer to have a separate ice maker and water dispenser for one reason or another – similar to how some people prefer a separate washer and dryer rather than a combined one. However, there are many benefits that come with choosing a combined water dispenser and ice maker such as the Kuppet 2-in-1. Some of the reasons why opting for a combined appliance is a good idea include:
They represent greater value for money, as you only pay for one appliance

It an ideal option for those with limited space for two appliances

You can benefit from total convenience

They provide a practical solution for any kitchen, office, or RV
Having a 2-in-1 machine not only saves you space and money, but can also save you a lot of hassle. You don't have to spend time and money buying bottled water to put in the fridge. In addition, you don't have to keep filling ice trays with water and then finding room for them in the freezer. Gone are the days of having to rush to the shops to buy bags of ice too, as you can get all the ice you need from your appliance.
The main benefits of the Kuppet 2-in-1
You can enjoy a host of benefits when you invest in the Kuppet 2-in-1. Whatever the size of your kitchen, you will have no problem finding a space for this compact yet versatile machine. Some of the main benefits to look forward to with this particular appliance include:
It has a very attractive and modern design

It is compact and lightweight

Its combined features make it ideal for smaller areas

Comes with high quality construction

It is very simple to operate

You get a manufacturer's warranty

The appliance comes with a range of certifications for increased peace of mind

Can make up to 36 pounds of ice each day
The cost of this appliance is also very reasonable when you consider that you are paying for two machines in one handy unit.
The specifications of the Kuppet 2-in-1
It is important to ensure you check the full range of specifications with any kitchen appliance you are buying. With this machine, you can benefit from high spec features and design, as well as the ease and convenience of having a 2-in-1 appliance. The machine comes in a stylish silver color and has ETL, CSA, and UL certifications. It also comes with a manufacturer's warranty, so you have protection if there is a problem within the warranty period.
The ice maker has the capacity to produce two different sizes of ice cubes, and can create up to 36 pounds of ice per day. It comes with high-tech digital controls, which makes using the appliance even easier. There are indicators that will provide you with information on the display, such as when the water in the reservoir is running low. To adjust the size of the ice produced, you simply push a button. This appliance also offers low energy consumption, so you can reduce the amount you spend on energy bills as well as doing your bit for the environment. The machine also has an integrated timer.
The overall dimensions of this appliance are 17 x 13 x 19 inches and it weighs 24 pounds. Made from durable, high quality plastic materials, it is designed to last and is hard wearing. It operates on 120V and is a simple plug and go appliance that can be used right away without any need for plumbing or connecting pipes. You also get a 30-day money back guarantee with this machine.
Pros and cons of this appliance
There are many different reasons why people decide to opt for this handy appliance. Some of the main pros include:
Pros
Affordable pricing for a 2-in-1 machine

Very versatile and ideal for those with limited space

Certified and comes with money back guarantee/warranty

Has good reviews from consumers

Is lightweight and portable

High specifications and modern features

Very quick and simple to use
Cons:
Some may not be keen on the plastic construction
Conclusion
For those hot summer days, evening of entertaining guests, or that trip away in the RV, the Kuppet 2-in-1 provides the perfect solution. With only one machine to worry about rather than two, you can enjoy maximum practicality with minimum inconvenience. Using the appliance is very simple, and is made easier by the modern digital display and touch button controls. You can look forward to quality and durability with this product, and you also have the added protection of the warranty and money back guarantee.
So, if you want to enjoy cold water all year round along with the ability to enjoy ice cold drinks with high quality ice, this is the perfect choice. As with other ice makers, the cubes produced will melt far more slowly than regular cloudy ice, so your drinks stay colder for longer.
Back to GoPortableIceMaker.com