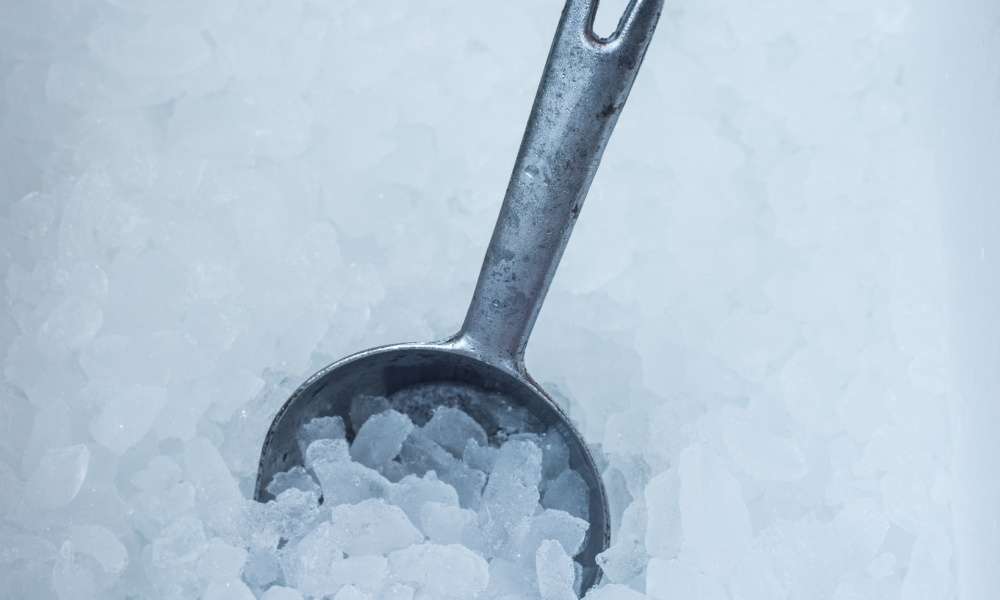 When making ice, it is important that your ice maker can make ice for individual and group servings. With the variety of ice makers today, which one do you pick if you want ice for both individual and group servings with a variety of ice sizes? The solution to this question is the Thinkgizmos Stainless Steel Ice Machine TG22.
Features
Make a lot of ice in as fast as 6 minutes with this beautiful stainless ice maker from Thinkgizmos. This ice maker guarantees fast, cold and refreshing ice cubes in various sizes and quantities. Here is the list of features of the Thinkgizmos Stainless Steel Ice Machine TG22:
It is made with a very sleek stainless steel and an ABS finish, giving it a modern blend that can fit on any counter space
Users only need to plug in this machine and add water to get it to make ice
It promises to make ice cubes in as fast as 6 minutes and make up to 26 lbs. of ice for an entire day
Users have the choice of three ice cube sizes which can be selected through the easy-to-use control panel
The ice bucket of this machine can hold at least 2.2 lbs. of ice
Users are given a 12-month warranty with their purchase and a free ice scoop so they do not need to use their hands
With the freebies and features of this machine, many would find themselves moving closer in selecting the Thinkgizmos Stainless Steel Ice Machine TG22 as their ice maker of choice. However, does it really work well? To find out, here are the sentiments from users who have this ice machine, and you can read how well the product did for them.
Pros
For some users, this ice maker from Thinkgizmos is the best ice maker they have bought for their homes. The design of this ice maker is very good looking and sturdy thanks to its stainless-steel finish. Due to its material and construction, some users said that this ice maker can last for more than a couple of years in service.
Users also like the fact that the display is very easy to understand and see. Although the ice machine can be very heavy, it can be brought anywhere and the plug is long enough to be plugged anywhere. The ice maker also was true to its promise that it makes ice as fast as 6 minutes or less.
It was also very quiet when making ice and it did not have extra sounds that other ice makers tend to make. It was also very large, guaranteeing users that it can make a lot of ice without doing them in batches. The ice is also clear and very easy to munch on.
One user reported that you can use any type of water with this ice maker, from distilled to hard water. Some users also stressed they love the extra features that come with this ice machine. One user reported that the full bin sensor works perfectly, ensuring that the ice basket won't be overfilled.
Cons
Several problems were raised by users regarding this ice machine that other potential buyers should be wary of. Users reported that this machine is very heavy, preventing users from taking this everywhere.
Some users argued that this machine is too loud when it is making ice, which can grate on one's nerves. Users also stressed that it does not make ice as fast as it promises, taking more than 10 minutes before you can see ice in the machine.
The ice it makes is also not very good, according to some users since the size is not accurate and it is barely frozen. In terms of the size, some say that the ice cubes were not large or medium sized at all.
Since it is barely frozen, users report that the ice immediately melts once it is placed in the ice basket. Another user remarked that the interior was not very cold at all, triggering the faster melting of the ice.
There was also another who reported the ice cube was not clear, leaving one to question if the machine is clean or there was something added to the water inside the machine. Users have also reported this ice maker did not last a long time for them to use as the machine started to malfunction after a few weeks.
Bottom line
An ice maker doesn't have to stick out in your house as there are ice makers today which would blend well with your other household appliances.
The Thinkgizmos Stainless Steel Ice Machine TG22 is the ideal ice maker to buy if you want a sleek and powerful ice machine that can blend in with your kitchen appliances, fit on your counter and make ice for everyone, at any time of the day.